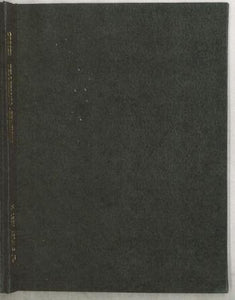 Comentario Sobre la Seccion Colonial del Codice Telleriano-Remensis con un Cuadro de 15 Cronicas Indigenas del Valle de Mexico
Author: Abrams Jr, H Leon

Year: 1973

Publisher: Instituto Nacional de Antropologia e Historia (INAH)

Place: Mexico City

Description:

139-176 pages with plates, tables, plates and bibliography. Quarto (10 1/2" x 8") bound in blue cloth with gilt lettering to spine. Extract from Anales del Instituto Nacional de Antropologia e Historia (INAH). First edition.

The Codex Telleriano-Remensis, produced in sixteenth century Mexico and printed on European paper, is one of the finest surviving examples of Aztec manuscript painting. Its Latinized name comes from Charles-Maurice Le Tellier, archbishop of Reims, who had possession of the manuscript in the late 17th century. The Codex is held at the Bibliothèque nationale de France in Paris. The Codex Telleriano-Remensis is divided into three sections. The first section, spanning the first seven pages, describes the 365-day solar calendar, called the xiuhpohualli. The second section, spanning pages 8 to 24, is a tonalamatl, describing the 260-day tonalpohualli calendar. The third section is a history, itself divided into two sections which differ stylistically. Pages 25 to 28 are an account of migrations during the 12th and 13th centuries, while the remaining pages of the codex record historical events, such as the ascensions and deaths of rulers, battles, earthquakes, and eclipses, from the 14th century to the 16th century, including events of early Colonial Mexico.

Condition:

Damp rippled, former owner's embossed stamp to facsimile title and page 171 else a good copy.


---
We Also Recommend